|

E-Mail
Denise M. Kalos and Wendy Lee Myatt Join Sonoma Valley Health Care District Board
December 29, 2022
Leer en español
The Sonoma Valley Health Care District board officially welcomed new members Denise M. Kalos and Wendy Lee Myatt at the monthly board meeting on December 8. They replace departing board members, Joshua Rymer, former Board Chair and Dr. Michael Mainardi, who have retired from the board after serving eight and three years respectively.
"We are fortunate to have both of these new board members bring healthcare experience and expertise to our board and the hospital," said Dr. Judith Bjorndal, Board Chair. "Joshua and Michael have set the bar very high with their excellent work on the board and their dedication to community, and I am confident Denise and Wendy will contribute in important ways as well."
Kalos is the CEO of AffirmativHealth and former Vice President of Cognitive Wellbeing Programs for the Buck Institute for Research on Aging (Novato, CA). Myatt has extensive experience in information technology and digital health transformation and has worked in senior-level positions at Kaiser Permanente. She also has served for the past year and a half on the hospital's Finance Committee. Both begin four-year terms.
The board confirmed officer assignments at the meeting. Dr. Bjorndal assumed the position of Board Chair, after serving as First Vice-Chair for the past year. Susan Kornblatt Idell was nominated to First Vice Chair and Denise M. Kalos to Second Vice Chair. Wendy Lee Myatt will serve as Secretary and Bill Boerum will serve again as Treasurer.
For more information, please visit sonomavalleyhospital.org/healthcare-district-information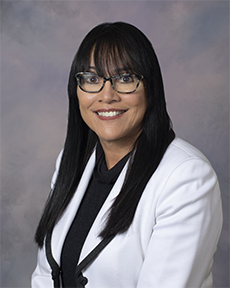 Denise M. Kalos, Second Vice Chair, is the CEO for AFFIRMATIVhealth. Prior to joining AFFIRMATIVhealth, she was the Vice President, Cognitive Wellbeing Programs for the Buck Institute for Research on Aging, a non-profit research institute. Kalos developed the RE:mind immersion program for the Buck Institute (in which Sonoma Valley Hospital participated) in 2015 in reaction to readership interest in the Institute's paper published August 2014 entitled "Reversal of Cognitive Decline". In 2020 she co-authored the book Outsmart Your Brain – The Insider's Guide to Life-Long Memory
Kalos has volunteered with local non-profit organizations in Sonoma Valley including Boys & Girls Club of Sonoma Valley and CarePartners Initiative. She holds a Master of Science Degree from University of Leicester (UK).
Email: dmkalos@gmail.com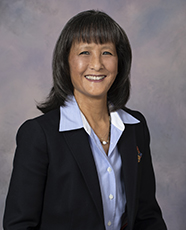 Wendy Lee Myatt, Secretary, a long-time Sonoma Valley resident, recently retired after 17 years at Kaiser Permanente where she held several senior-level positions in information technology and digital health innovation and transformation, including serving as the Senior Vice President of Personal Health.
Prior to that, she was at Bechtel Corporation for 23 years. Myatt has served on the Health Care District's Finance Committee since May 2021. She and her husband, Mike Myatt, have lived in Sonoma for 20 years.
Email: wendyleemyatt@gmail.com