|

E-Mail
Sonoma Valley Hospital Foundation Appoints Selma Blanusa As Executive Director
February 28, 2014
The Sonoma Valley Hospital Foundation has appointed Selma Blanusa as its new Executive Director. Blanusa is a long-time Sonoma resident with a strong business and financial background.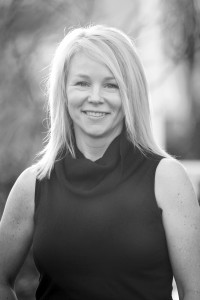 "We're in an important transition period for the Foundation, coming off a very successful capital campaign, but we don't have the luxury of resting on our laurels as the Hospital continues to need financial support," said David Good, SVH Foundation board chair. "We conducted a rigorous search and interview process to fill this role. Selma was selected for her strong ability to lead, her knowledge and support of the community, and her business background – all of which the Foundation is in need of now," he said.
Blanusa brings to her new position more than 15 years' experience in business management, systems development and operations. Her experience includes management positions with Microsoft in Richmond, Washington, and Andersen Consulting for which she consulted with several Fortune 500 companies.
"I'm very impressed with what the Hospital has accomplished in recent years under Kelly Mather's leadership," Blanusa said. "I see the Hospital as a jewel in our community, but one that continues to need our support. We have wonderful momentum right now, and my goal is to create broader support that will enable the Hospital to better serve our community."
Sonoma Valley Hospital Foundation is a not-for-profit 501(c)(3) corporation dedicated to bringing health and wellbeing to the residents of Sonoma Valley through philanthropic and volunteer support for Sonoma Valley Hospital.