Board of Directors
Sonoma Valley Hospital is governed under the Bylaws of the Sonoma Valley Health Care District by a publicly elected Board of Directors. Directors serve four-year terms, with elections taking place during general elections for local, state or national offices.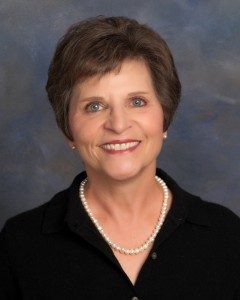 Jane Hirsch, RN, MS, Chair, is Clinical Professor Emeritus in the UCSF School of Nursing and is the former Director of the Nursing & Health Systems Leadership Graduate Program in the School.
Prior to her role on the UCSF School of Nursing faculty, Ms. Hirsch served as the Chief Nursing Officer for nine years at the UCSF Medical Center. She is a graduate of the Sinclair School of Nursing at the University of Missouri-Columbia, and received her graduate degree from the UCSF School of Nursing. She is an editor of Clinical Nursing, a widely used nursing resource book, and has consulted and presented nationally and internationally on issues related to nursing leadership, patient safety, clinical ethics, and quality of care.
Ms. Hirsch and her husband live in Sonoma. Prior to being appointed to the Board in 2012, she served as a community member of SVH's Quality Committee. Currently she is the Chair of the Health Care District's Quality Committee and also serves on the Joint Conference Committee.
Contact: pj235@comcast.net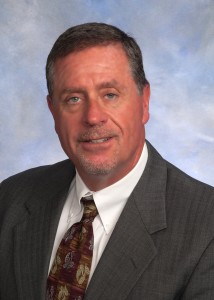 Joshua Rymer, First Vice Chair, began his professional career working for Pacific Bell (now AT&T) in Marketing and Business Planning. Mr. Rymer then became a Vice President and Partner with the Boston Consulting Group; working in New York, London, and San Francisco. He has advised companies in the financial services, consumer products and high technology businesses. He headed the firm's West Coast Financial Services Practice and co-Authored an early book on how the Internet would transform the Financial Services Industry ("The Information Superhighway and Retail Banking").
Mr. Rymer went on to become Senior Vice President for Strategy at Charles Schwab & Co. working in both the Retail and Institutional Brokerage businesses. From 2006 to 2011, Mr. Rymer was President and Chief Executive Officer for Terradatum, Inc., a Real Estate Software Company headquartered in Sonoma.
Currently, Mr. Rymer works as an independent consult developing sustainable business strategies for companies and non-profit organizations. As a part of his consulting practice, he has worked with several non-profit organizations, including: Sonoma Valley Museum of Art, Sonoma Valley Hospital, Crown Family Philanthropies, The Outdoors Empowered Network, Education Outside, and The Miriam and Peter Haas Foundation.
He has served on several boards including Community Foundation Sonoma County, Education Outside (Chair) and the Sonoma Valley Fund (President).
He holds both a BA and BS with honors from the University of Pennsylvania and The Wharton School. He earned an MBA degree from Stanford's Graduate School of Business. He has served on the SVHCD board since 2014 and currently serves on the Health Care District's Finance Committee and as chair of the Governance Committee.
Contact: joshuamichaelrymer@gmail.com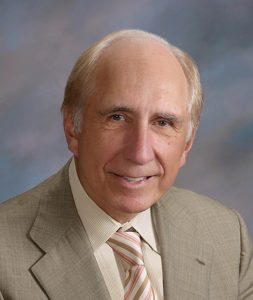 Michael Mainardi, Second Vice Chair. is a retired physician who practiced in San Mateo for 39 years, specializing in internal medicine and gastroenterology. He served as the medical director of an ambulatory surgery center and as president of a single specialty physician group. He also served on the clinical faculty of UCSF for 25 years and retired as Associate Clinical Professor of Medicine.
Dr. Mainardi and his wife, Ricki, have lived in Sonoma full-time since 2013. He has served as Chair of the Sonoma Valley Community Health Center board of directors and has served on the Sonoma Valley Hospital Quality Committee. He is also a board member of the George Ranch Community Association.
He holds a BS from Georgetown University and received his medical degree from George Washington University School of Medicine and Health Sciences. Dr. Mainardi serves as a member of the SVHCD board's Quality Committee.
Contact: michaelmainardi1@gmail.com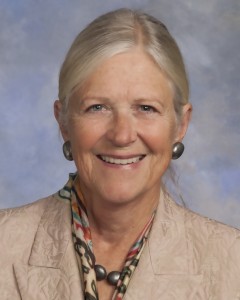 Sharon Nevins, Treasurer, is an experienced executive and consultant in public and not-for-profit hospitals, focusing on financial and planning issues. She has been the Chief Financial Officer of the Department of Health, City and County of San Francisco, Acting Chief Financial Officer at Laguna Honda Hospital, and consulting clients have included major not-for-profit hospitals, teaching and research hospitals and the Federal and state governments.
Ms. Nevins and her husband, Richard, moved to Sonoma in 2008. She served on the Hospital's Finance Committee and the Citizens Bond Oversight Committee before being appointed to the Board in 2011, and currently serves as Chair of the Finance Committee. She has a BA from the University of Missouri, an MA from the Stanford School of Medicine and an MBA from the Stanford Graduate School of Business.
Contact: sharon@nevinsfamily.net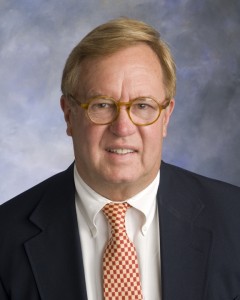 Bill Boerum, Secretary, is in his fourth term on the District Board and currently serving as Board Secretary, previously having served twice as Board Chair and as Treasurer including as chair of the Audit Committee and as a member of the Finance Committee. Currently, he is Chair of the Governance Committee.
He is Chairman of the Northern California Health Care Authority, a consortium of five hospital districts. Also, in the healthcare domain, he was a member of the board of directors, the executive committee and Vice Chairman of the Association of California Healthcare Districts and its related workers compensation insurance affiliate, the ALPHA Fund, both Sacramento-based.
He is Chairman Emeritus and on the Finance Committee of Sister Cities International, Washington, D.C., a citizen diplomacy organization with 2,200 partners in 146 countries. Previously he was President of the Sonoma Sister Cities Association with relationships in six countries, three of which he facilitated: Egypt, China and Hungary. He is an advocate for medical tourism.
Mr. Boerum's interest in healthcare extends to the international sphere where he has toured hospitals In China, Egypt and India with a special focus on cardiology departments and patient through-put. He is an international conference speaker, last year having spoken at the "Healthy Life Forum – Toward 80+" held in Sochi, Russia. Also, he spoke at an international conference in Moscow addressing the global challenges of senior health. Previously he has spoken on topics such as "Digital Healthcare Transformation Drives Quality of Life." He is a frequent guest on local KSVY Radio/SonomaTV on healthcare and hospital topics.
He is an advocate for medical cannabis having spoken at state, county, and city hearings including before the Medical Board of California. Previously in the risk management space, he had more than 15 years of experience in the decision technology industry and a 20-year career in banking. Professionally he is active in wine industry tourism and is a Certified Tourism Ambassador for Sonoma County.
Mr. Boerum and his wife of 50 years, Nancy, live in the City of Sonoma and have two sons and two grandchildren. He holds an MBA degree from Cornell University and a BS degree in Economics.
Contact: bill@vom.com or 707.766.4329
Approved Board Policies
P-2020.02.06-6 MOU Between SVHCD and SVHF For Fund Raising
P-2020.02.06-5 Travel and Expense Reimbursement
P-2020.02.06-4 Purchases of Materials and Procurement of Services
P-2020.02.06-3 Media Communications Policy
P-2020.02.06-2 Establishment of Annual CEO Objectives
P-2020.02.06-1 CEO Annual Evaluation Procedure
P-2019.08.01 Contracting Policy-Bidding for Facility Projects
P-2018.10.04-2 Legal Duties Roles and Responsibilities
P-2018.10.04-1 Community Funding
P-2018.07.05-3 Residency Requirements for Members of Board Committees
P-2018.07.05-2 Ethics Training for District Board Members
P-2018.04.05-2 Gift, Ticket and Honoraria Policy
P-2018.04.05-1 Board Legislature & Regulatory Policy Positions
P-2018.02.01-2 Conflict of Interest Policy
P-2018.02.01-1 Board Committee Selection Process Policy
P-2017.12.07-1 Guidelines for Board Minutes
P-2016.06.13-1 Memo of Understanding between SVHCD and SVHF
P-2014.03.06-1 Investment Policy
P-2012.02.02 Instruction for Preparing Board Letters