Board of Directors
Sonoma Valley Hospital is governed under the Bylaws of the Sonoma Valley Health Care District by a publicly elected Board of Directors. Directors serve four-year terms, with elections taking place during general elections for local, state or national offices.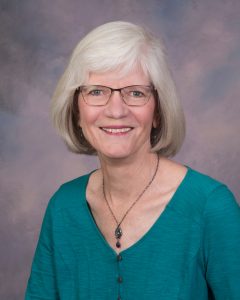 Judith Bjorndal, Board Chair, is a retired physician who moved to Sonoma to begin a private pediatric practice in 1979. In addition to her practice Dr. Bjorndal was an addiction medicine specialist and has served as medical director at drug and alcohol facilities. She was Medical Director at the Sonoma Developmental Center for ten years, until her retirement in 2010.
Dr. Bjorndal graduated from Occidental College in Los Angeles with a BA and from Wayne State University Medical School in Detroit with an MD. She completed her pediatric residency training at Oakland Children's Hospital, serving as Chief Resident her final year. She also holds an MBA from St. Mary's College.
Dr. Bjorndal has been active in Sonoma's non-profit community as a former board member and president of the Boys and Girls Club, and supports many other organizations as well, including La Luz, the Sonoma Valley Fund, and the Sonoma Valley Hospital Foundation, which presented her with their Pulse Award in 2011 in recognition of her service to the community. She is also a founding member of Impact 100. Currently Dr. Bjorndal serves on the Affiliation Oversight Committee and is a member of the Governance Committee.
Email: jbjorndal@sonomavalleyhospital.org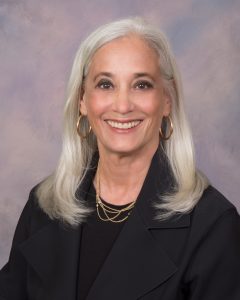 Susan Kornblatt Idell, First Vice Chair, is a social gerontologist who designs and develops curricula for health professionals in the field of aging. Her work at both UCSF and On Lok in San Francisco focused on the training of practicing health professionals and trainees to provide care for the aging population. She has an emphasis on the development and functioning of geriatric interdisciplinary teams who provide care for the frail elderly, and during her career has published numerous articles and book chapters on the subject. Ms. Kornblatt Idell and her husband, Richard, moved to Sonoma in 2010.
She has served on the boards of several non-profit organizations including the American Society on Aging, the San Francisco Chapter of the American Heart Association, Family Caregiver Alliance, Advisory Council to the Area Agency on Aging-Sonoma County and Women for WineSense. She has a BA and MA from San Francisco State University and also studied at Boston University and the University of Montreal. She is the Chair of the Hospital's Quality Committee
Contact:  email susan@idellfamilyvineyards.com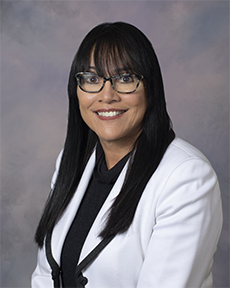 Denise M. Kalos, Second Vice Chair, is the CEO for AFFIRMATIVhealth. Prior to joining AFFIRMATIVhealth, she was the Vice President, Cognitive Wellbeing Programs for the Buck Institute for Research on Aging, a non-profit research institute. Kalos developed the RE:mind immersion program for the Buck Institute (in which Sonoma Valley Hospital participated) in 2015 in reaction to readership interest in the Institute's paper published August 2014 entitled "Reversal of Cognitive Decline". In 2020 she co-authored the book Outsmart Your Brain – The Insider's Guide to Life-Long Memory
Kalos has volunteered with local non-profit organizations in Sonoma Valley including Boys & Girls Club of Sonoma Valley and CarePartners Initiative. She holds a Master of Science Degree from University of Leicester (UK).
Email:  dmkalos@gmail.com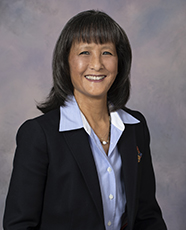 Wendy Lee Myatt, Secretary, a long-time Sonoma Valley resident, recently retired after 17 years at Kaiser Permanente where she held several senior-level positions in information technology and digital health innovation and transformation, including serving as the Senior Vice President of Personal Health.
Prior to that, she was at Bechtel Corporation for 23 years. Myatt has served on the Health Care District's Finance Committee since May 2021. She and her husband, Mike Myatt, have lived in Sonoma for 20 years.
Email: w2_m2@yahoo.com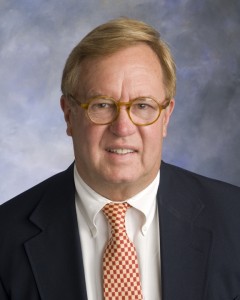 Bill Boerum, Treasurer, is in his fifth term on the District Board and now serving again as Treasurer and as Chair of the Finance Committee, previously having served twice as Board Chair, and as Treasurer, and then in recent  years as Board Secretary. He continues as Chair of the Governance Committee and of the Audit Committee.
Boerum was for several years, Chairman of the Northern California Health Care Authority, a consortium of five hospital districts. Also, in the healthcare domain, previously he was a member of the board of directors, the executive committee and Vice Chairman of the Association of California Healthcare Districts and its related workers compensation insurance affiliate, the ALPHA Fund, both Sacramento-based. He is an advocate for medical tourism for Sonoma Valley.
He is Chairman Emeritus of Sister Cities International, based in Washington, DC, a citizen diplomacy organization with over 2,000 partners in 140 countries, and currently serving as Legal Representative to the Organization of American States. Formerly he was Board Treasurer and Chair of the Finance Committee. Previously he was President of the Sonoma Sister Cities Association with relationships in six countries, three of which he facilitated: Egypt, China and Hungary.
Mr. Boerum's interest in healthcare extends to the international sphere where he has toured hospitals In China, Egypt and India with a special focus on cardiology departments and patient through-put.  He is an international conference speaker, having spoken on topics relating to healthcare technology innovation, and the role of seniors and healthy longevity in  society. Another recent topic has been U.S. presidential campaigns speaking to university audiences in a number of countries. He is a frequent guest on local KSVY Radio/SonomaTV on healthcare and hospital topics.
He is an advocate for medical cannabis and a dispensary in Sonoma, having spoken at state, county, and city hearings including before the Medical Board of California. Previously in the risk management space, he had more than 15 years of experience in the decision technology industry, and a 20-year career in banking as a lender to corporate and financial institutions clients throughout the United States. Professionally he currently is active in wine industry tourism and is a Certified Tourism Ambassador for Sonoma County.
Mr. Boerum and his wife of over 50 years, Nancy, live in the City of Sonoma and have two sons and two grandchildren. He holds a Master of Business Administration degree from Cornell University with a concentration in marketing, and a Bachelor of Science degree in Economics from Manhattan College.
Contact: bill@vom.com or 707.766.4329
Approved Board Policies
P-2022.05.05    MOU Between SVHCD and SVHF For Fund Raising
P-2020.02.06-5    Travel and Expense Reimbursement
P-2020.02.06-4    Purchases of Materials and Procurement of Services
P-2020.02.06-3    Media Communications Policy
P-2020.02.06-2    Establishment of Annual CEO Objectives
P-2020.02.06-1    CEO Annual Evaluation Procedure
P-2019.08.01      Contracting Policy-Bidding for Facility Projects
P-2018.10.04-2    Legal Duties Roles and Responsibilities
P-2018.10.04-1    Community Funding
P-2018.07.05-3    Residency Requirements for Members of Board Committees
P-2022.05.18-2    Ethics Training for District Board Members
P-2018.04.05-2   Gift, Ticket and Honoraria Policy
P-2018.04.05-2   Board Legislature and Regulatory Policy Positions
P-2018.02.01-2   Conflict of Interest Policy
P-2022.04.20    Board Committee Selection Process Policy
P-2022.16.03-1    Guidelines for Board Minutes
P-2022.02.16-1   Investment Policy
P-2022.02.16     Format and Instruction for Preparing Board Letters