Your Visit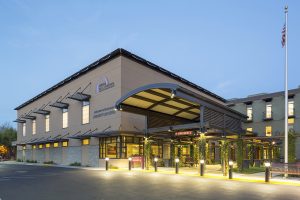 VISITING PATIENTS AT SONOMA VALLEY HOSPITAL
At Sonoma Valley Hospital, we know that the comfort of a family member or friend makes an invaluable contribution to the recovery process. We welcome you to visit your loved one during their stay. Visiting hours are posted below.
We also know that when a patient is recovering from surgery or an acute illness, rest and quiet are important. We ask that you help us to provide this important healing environment with respect to the timing of your visits, the number of visitors, and with consideration for other nearby patients.
Visiting hours are from 11 a.m. to 8 p.m. daily.
The Emergency Department is open 24 hours a day, 7 days a week.