|

E-Mail
The Birthplace at Sonoma Valley Hospital Announces Childbirth Preparation Course For Expecting Mothers
January 30, 2017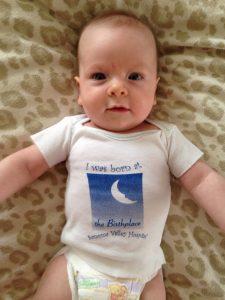 The Birthplace at Sonoma Valley Hospital is offering a four-week series of classes beginning in February that will prepare the mother and her partner for childbirth.
The Childbirth Preparation class is intended for second and third trimester women and their partners. Topics include understanding the stages of labor and delivery; strategies for coping with labor including breathing and relaxation; partner support techniques; and medication options.
Classes will be held from 6:00 – 8:00 pm on the following Mondays: February 13, February 27, March 6, and March 13. (A class will not be held Monday, February 20, a national holiday). Cost is $100.
To register or for more information on the series, please call 707.935.5084. Anyone wishing a private tour of The Birthplace or to learn more about the facility and services offered should call 707.935.5301.