Women's Health Services
Each woman has healthcare needs that will change throughout her lifetime. Sonoma Valley Hospital has brought together a collaboration of physician specialists offering comprehensive health care and preventative screening services that address these special heath needs.
All of our specialists have offices here in Sonoma and use the services of the hospital when needed for diagnostic imaging and surgical procedures. To access the range of women's health services offered through Sonoma Valley Hospital, contact your primary care physician for a referral or one of our physician specialists listed here.
Meet Our Team
Alexis Alexandridis, MD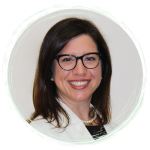 Breast & General Surgery – Office Phone: 707.938.7690
Dr. Alexis Alexandridis is a board-certified surgeon specializing in breast health and breast surgery, as well as endoscopy/colonoscopy and laparoscopic surgery. She received her medical degree from New York Medical College and is a member of The American Society of Breast Surgeons. She provides a wide range of surgical services including lumpectomy, mastectomy, lymph node procedures, counseling and testing for genetic breast cancer syndromes, as well as treating benign breast disease like fibroadenomas, mastitis, and breast infections. View Full Profile >
D. Paul Amara, MD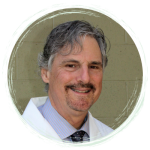 FACOG Obstetrics and Gynecology – Office Phone: 707.938.3300
Dr. D. Paul Amara is a board-certified obstetrician-gynecologist with special expertise in incontinence surgery. He received his medical degree from the University of California San Francisco School of Medicine and served his internship and residency at Stanford University Hospital. He holds a Certification in Obstetrics & Gynecology from the American Board of Obstetrics and Gynecology. He is fluent in Spanish. View Full Profile >
Geeta Malik, MD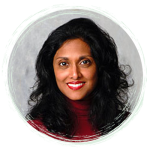 Family Medicine – Office Phone: 707.938.3870
Dr. Geeta Malik is a board-certified family medicine physician with special emphasis on women's health and chronic disease management. She received her medical degree from Creighton University School of Medicine, where she graduated with honors, and has been in practice for more than 20 years. A native Californian, Dr. Malik trained in nearby Martinez before completing a Women's Health fellowship with the University of Tennessee. She is fluent in Spanish. View Full Profile >
Christina "Chrissy" Cary, PT, DPT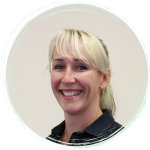 Pelvic Health Physical Therapy – Office Phone: 707.935.5345
Christina is a physical therapist with specialized training and certifications in pelvic health and orthopedics. She specializes in many areas of pelvic health and rehabilitation including urinary incontinence, pelvic dysfunction (including prolapse), pelvic pain, and pelvic floor rehabilitation for women and men. Christina holds a Bachelor of Science from Jackson State University and a Doctorate of Physical Therapy (DPT) from the University of Miami.
Areas of Care by Our Specialists
Gynecology Care
Gynecology Procedures
Incontinence Procedures and Therapy
Pelvic Health Physical Therapy
Infertility Treatment
Women's Health & Wellness
Well Woman Exams
Nutrition Counseling
Breast Health
Breast Health Counseling
Breast Procedures and Surgery
Genetic testing For Breast Cancer Risk
Fibroadenomas, Mastitis and Breast Infection treatment
Mammography and Diagnostic Imaging
3D Mammography (Tomosynthesis)
CT
MRI
Ultrasound
Aging
Menopause and Perimenopause Management
Vaginal Dryness and Painful Intercourse
Hormonal Management
Pregnancy Planning & Fertility
Contraception Management, Birth Control
Fertility Management
Prenatal Visits
Project Pink