Leer en español

Dear Friends,
Welcome to Diabetes Awareness Month at Sonoma Valley Hospital (SVH)!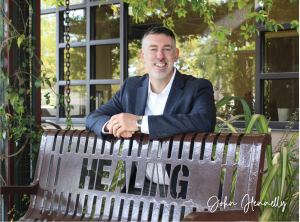 This November, we have chosen to shine a spotlight on Diabetes Awareness Month, with a specific emphasis on Type 2 diabetes.
Approximately 4 million Californians live with Type 2 diabetes, which accounts for more than 10% of the adult population. In our community, there are programs that help manage and prevent diabetes, but as a hospital, we often witness the consequences of diabetes, especially in relation to heart health, stroke, and kidney disease. The impact on our community is profound. The importance of prevention cannot be overstated – it is not only an opportunity to intervene but also a responsibility to ensure that this issue does not become a larger problem.
Research shows that lifestyle changes can reduce the risk of Type 2 diabetes. Community involvement is crucial in spreading awareness and encouraging healthier choices. Together, we can address this growing health concern in Sonoma Valley.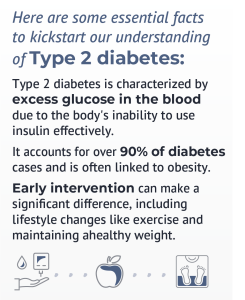 To facilitate this crucial discussion, this month's newsletter includes a Q & A with renowned endocrinologist Dr. Mark S. Anderson from UCSF Health. Dr. Anderson will share his valuable insights on diabetes prevention and management. We also have facts and figures, resources, and will share articles throughout the month.

Thank you for engaging with us – let's work together to ensure a healthier and brighter future for our community.
Warm regards,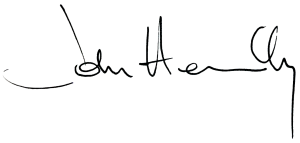 John Hennelly
CEO, Sonoma Valley Hospital
Ask the Expert: Dr. Mark S. Anderson on Diabetes Prevention and Management

Q: Dr. Anderson, can you tell our readers a bit about yourself and what brought you to specialize in endocrinology?
A: Dr. Anderson: Certainly. I'm Dr. Mark S. Anderson, an endocrinologist at UCSF Health. I have a background as a physician-scientist with both an MD and a PhD in Immunology. I was initially drawn to the lab side, where I became fascinated by understanding why people trigger autoimmune responses. However, I realized that I enjoyed caring for people as much as I loved the science. So, I combined the two and became an endocrinologist, specializing in Type 1 diabetes in adults.

Q: What are some early warning signs of diabetes that people should be aware of?

A:  There are three major risk factors for diabetes: family history of Type 2 diabetes, body weight, and age. Often, Type 2 diabetes is silent and asymptomatic until it's been progressing for 5-10 years. Symptoms may include increased thirst, frequent urination, and persistent fatigue, although these symptoms can be mild early on. By the time people seek medical advice, they may already be older, making early detection crucial.

Q: How can individuals assess their risk for diabetes, and what steps can they take to prevent it?

A: Assessing your risk involves considering factors like family history, body weight, age, and exercise. Additionally, there's a higher incidence of diabetes in Latin American and African American populations, influenced by a combination of genetics and environment. The way we live today, with sedentary lifestyles and access to high-calorie foods, contributes to the problem. Understanding the complex physiology behind Type 2 diabetes, which involves insulin resistance and an overworked pancreas, is essential for prevention.
Q: What are the latest advancements in diabetes management and treatment?
A: There have been remarkable advancements in medications for diabetes management, helping with weight loss like never before. Lifestyle changes, such as exercise and diet management, remain fundamental. Medications like Ozempic and SGL2 inhibitors (e.g., Jardiance) have changed the landscape considerably. These new drugs do not have the side effect of making too much insulin, which is a significant step forward, providing more tools in the clinic for better blood sugar control.
Q: Many people are concerned about the increasing prevalence of diabetes. What factors contribute to this rise, and what can the community do to address this issue?
A: The increasing prevalence of diabetes is linked to our sedentary lifestyles and unhealthy eating habits. It's important to understand that while diabetes is on the rise, there might be a plateau as well. The definition of obesity can influence these statistics. As a community, we can address this issue by raising awareness and encouraging healthier choices together.
Q: Can you provide tips for people living with diabetes on how to manage their condition effectively and improve their quality of life?
A: Effective management begins with access to good primary care and early intervention. Smoking cessation, cholesterol and blood pressure management, and regular blood tests, such as A1C and random glucose tests, are essential. Building a strong relationship with your primary care doctor is a great starting point for managing diabetes.
Q: What resources and support are available for individuals dealing with diabetes or those who want to learn more about the condition?
A:  Resources like the American Diabetes Association (ADA) and organizations like JDRF for Type 1 diabetes provide valuable information and support. The ADA offers pamphlets and literature on healthy diets and nutrition to help individuals make informed choices.
Q: In your experience, what role does community awareness and support play in helping individuals with diabetes manage their condition successfully?
A: Community awareness and support are crucial for diabetes management. There is often a stigma associated with Type 2 diabetes because it's silent and asymptomatic, much like high blood pressure. It's essential to understand that diabetes is manageable and even reversible with the right tools and support. A community that's informed can encourage healthier habits and early intervention, ultimately leading to better health outcomes.
Thank you, Dr. Anderson, for sharing your expertise and insights on diabetes prevention and management. Your valuable information will undoubtedly benefit our community.
Diabetes Facts and Figures

Resources
Cost of diabetes (American Diabetes Association), updated March 22, 2018:
$327 billion: Total cost of diagnosed diabetes in the United States in 2017

$237 billion was for direct medical costs

$90 billion was in reduced productivity
After adjusting for population age and sex differences, average medical expenditures among people with diagnosed diabetes were 2.3 times higher than what expenditures would be in the absence of diabetes.
|

E-Mail