|

E-Mail
SVH Offers Childbirth Preparation Education Classes
February 15, 2013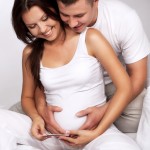 This four-week session, intended for second and third- trimester women and their partners, provides an overview of labor and childbirth.  Content includes understanding the stages and process of labor and delivery, strategies for coping with labor including breathing and relaxation, partner support techniques, and medication options.  We will also review variations in labor, including cesarean birth.  Finally, we will explore immediate postpartum care for mother and baby, and the transition to home.
Childbirth Preparation is designed for couples who enjoy in-class instruction and interacting and learning with other expectant parents. 
Please bring two pillows, a blanket and a snack to all classes.
Click here to view and print Childbirth Education Class flyer
Location:  Sonoma Valley Hospital, 347 Andrieux Street, Sonoma, CA
Fee:  $100 for 4-week session, 6:00 – 8:30 pm
2013 dates:
January 24 – February 14
April 25 – May 16
July 25 – August 15
October 3 – October 24
To register: 707 938-3300
Sarah Fry is a Registered Nurse and a Women's Health Nurse Practitioner.  She received a B.A. from Connecticut College, and completed her M.S. in Nursing from UCSF where she focused on Midwifery and Women's Health. Her interest in pregnancy and birth included many years as a birth doula, and since 2007 she has taught childbirth preparation and newborn care classes both at UCSF and at John Muir Women's Health Center in Walnut Creek.  She is in private OB/GYN practice in Sonoma with Dr. D. Paul Amara, where she provides prenatal and postpartum care, along with women's health care services.
No refunds for classes. Payment required at time of registration. Every effort will be made to reschedule participants into desired class. Classes may be rescheduled due to ill instructor or low enrollment.