|

E-Mail
SVH COVID-19 Readiness Update
March 27, 2020
Leer en español
Friday, March 27, 2020.     Weekly Community Update.
Edited/Updated: Sunday, April 12, 2020 – New Hotline Screening Hours: 8:00 am – 4:00 pm, sevens days a week
We're All In This Together!
We are so grateful for the support we are receiving from our community. In the past week, we've received good wishes from so many, along with donations of personal protection equipment such as N-95 masks and disposable gloves, and delicious food and meal donations from a number of community members. Our staff, which is working long hours to prepare for a potential surge in patients, is truly appreciative. With this update, we want to report on the hospital's recent efforts to prepare in the event our Valley is hard hit by the Coronavirus.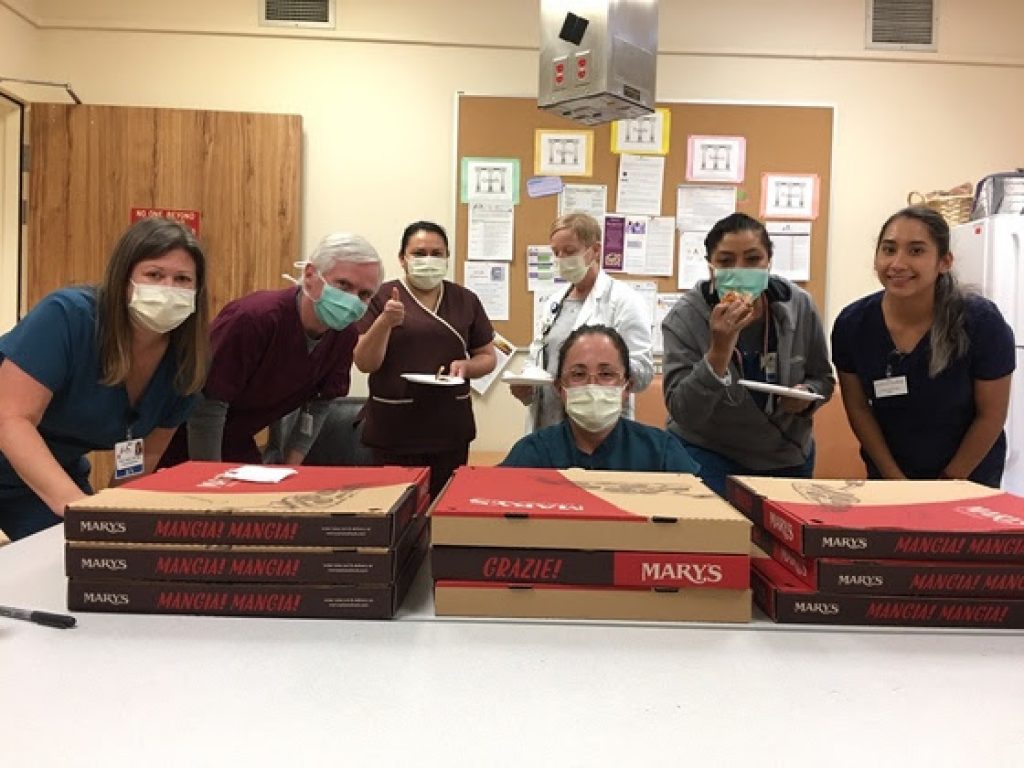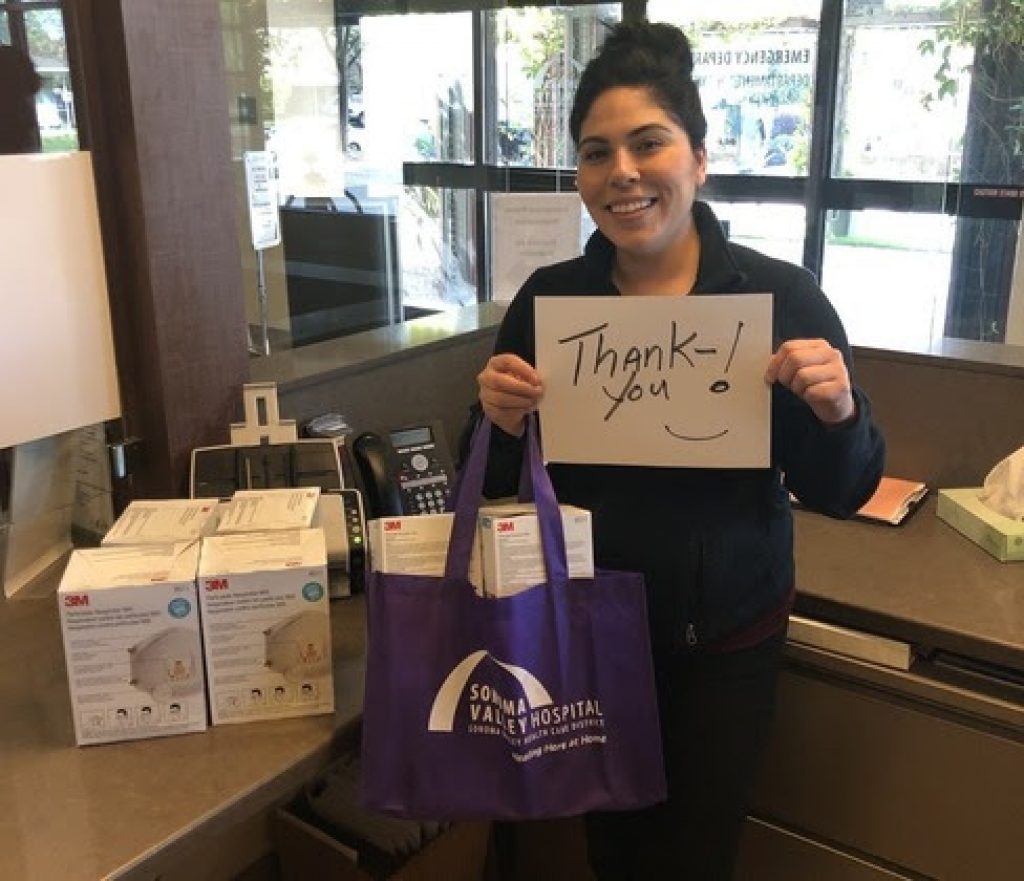 Where we are today
Surge Preparation
Our Emergency Preparedness Team meets daily to review our progress in planning the necessary safety protocols and required equipment logistics. This includes reactivating delicensed beds as part of our overall plan to expand isolation and critical care units within the hospital for COVID-19 patients. These patients will be placed in designated safe and secure areas within the hospital, and kept separate from non-COVID-19 patients. We are increasing our current capacity of 24 beds to 51 beds, with additional planning for more beds if needed.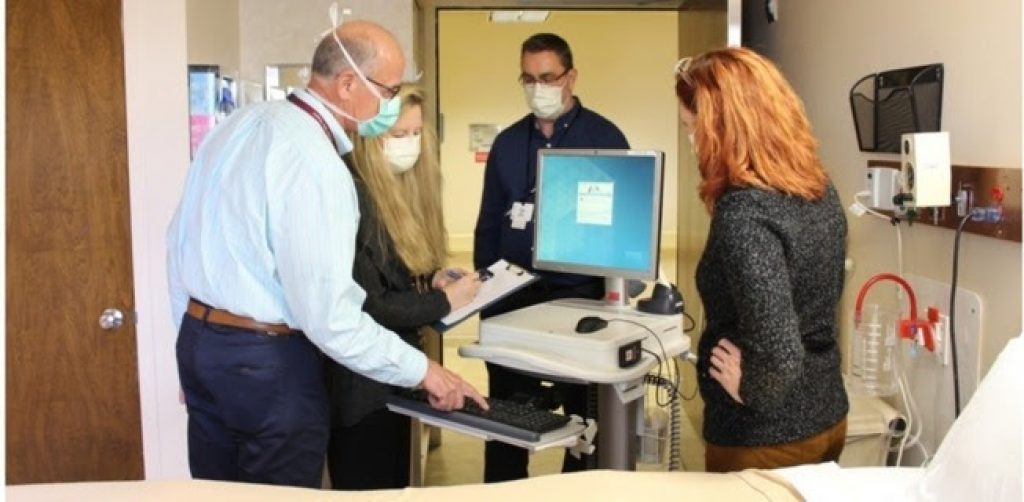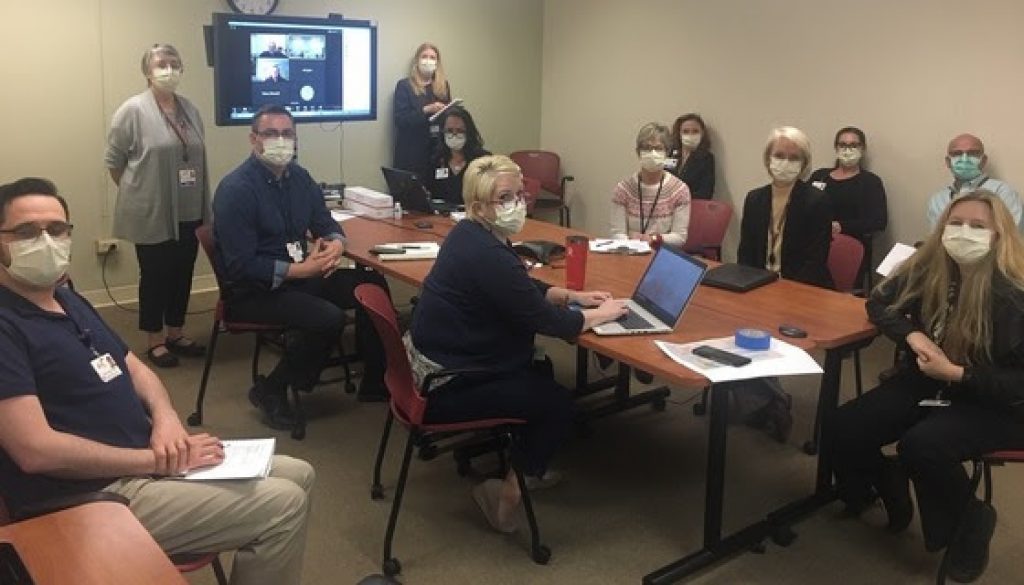 Hotline and COVID-19 Screening
We have implemented a safe outside option for evaluation, screening, and testing for those symptomatic of COVID-19. Those who have symptoms of COVID-19 can call our hotline at 707.935.5440 which is staffed by registered nurses seven days a week between the hours of 8:00 am – 4:00 pm.  If it is determined that testing is indicated, patients will be given an appointment for the drive-through screening site where testing occurs. Learn More Here.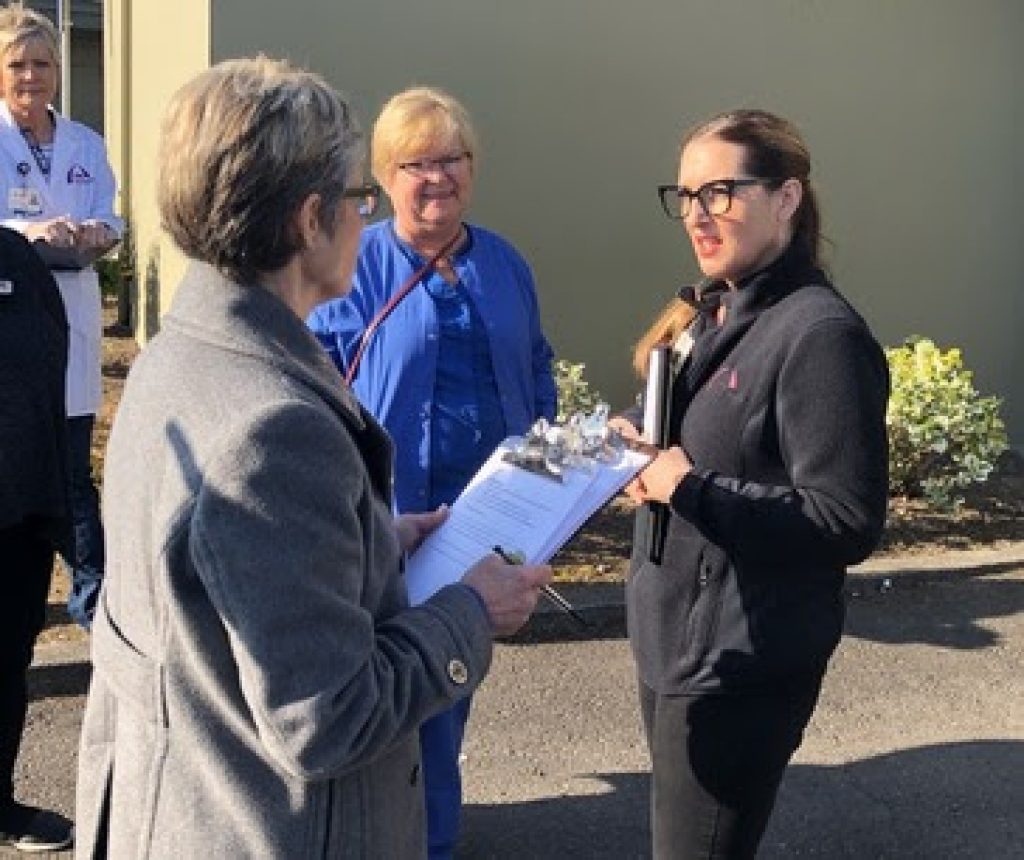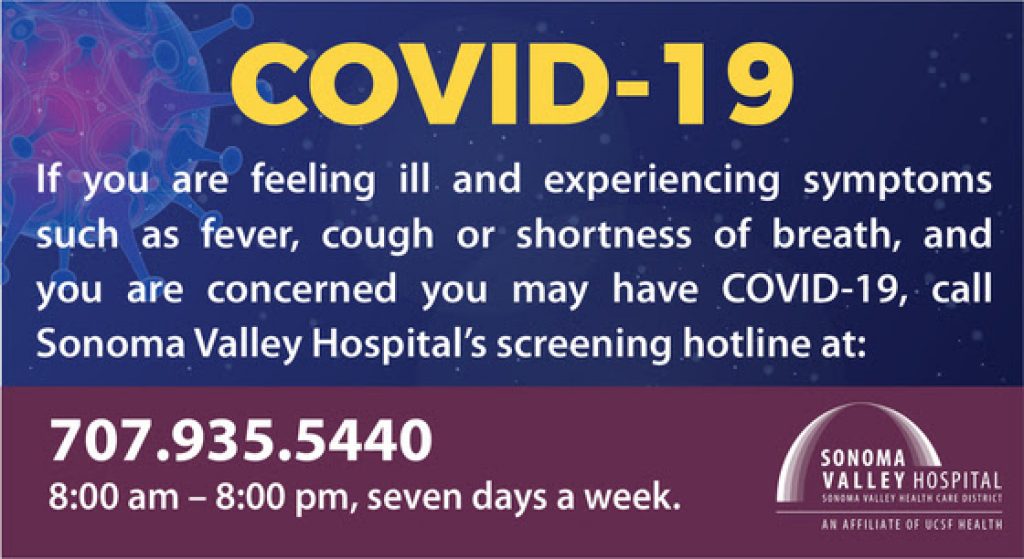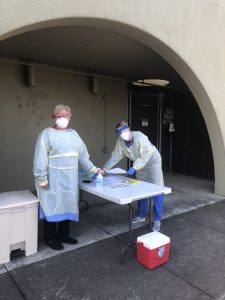 Entrance Restrictions
We have restricted entrance into the hospital to two locations. For emergency care, 24/7, continue using the Emergency Department entrance. All others seeking non-emergency care should enter through the Main Lobby entrance. The Main Lobby entrance will only be open Monday through Friday from 6:00 am until 5:00 pm. If your reason for coming to the hospital is not urgent or essential, and can be delayed until after the Coronavirus crisis, we ask that you please consider delaying your visit.
Visitations
Emergency Room Visitors: No visitors are allowed into the ER with patients unless the patient is a minor. Visitors will be asked to wait in their car and not in the Emergency Department's waiting room. Please understand that these precautions are being taken to protect the health of patients, visitors and staff.
Inpatient Visitation: No routine hospital visitation is permitted at this time. We understand that these restrictions may be difficult for patients and their loved ones; we are taking these precautions to protect the health of patients, visitors and staff.
Elective Surgeries and Outpatient Services
All elective surgeries, procedures, and outpatient services including lab, radiology, physicial therapy, and Occupational Health services are now postponed until further notice. Occupational Health will only be evaluating workplace injuries until further notice. If you have a surgery, procedure, lab or imaging study planned, please discuss with your physician if the procedure will be postponed. Your physician will contact us regarding any arrangements for procedures, studies, or appointments that should proceed during this time.
Stay Informed
This is a rapidly evolving situation worldwide. We encourage you to stay informed about the changing guidelines regarding travel advisories, as well as simple ways to prevent the spread of respiratory diseases. More information and resources are currently available and are being updated regularly at Sonoma Valley Hospital's web site: COVID-19 Resources ENGLISH SPANISH
We're Here, We're Ready
We encourage you to take care of yourself and your family members by following government guidelines, including maintaining social distancing and practicing good hand hygiene. Information on recommended practices is available on our website. As we navigate through this situation together, we will provide regular updates at our web site and through our email and social media communications.
Edited/Updated: Sunday, April 12, 2020 – New Hotline Screening Hours: 8:00 am – 4:00 pm, sevens days a week